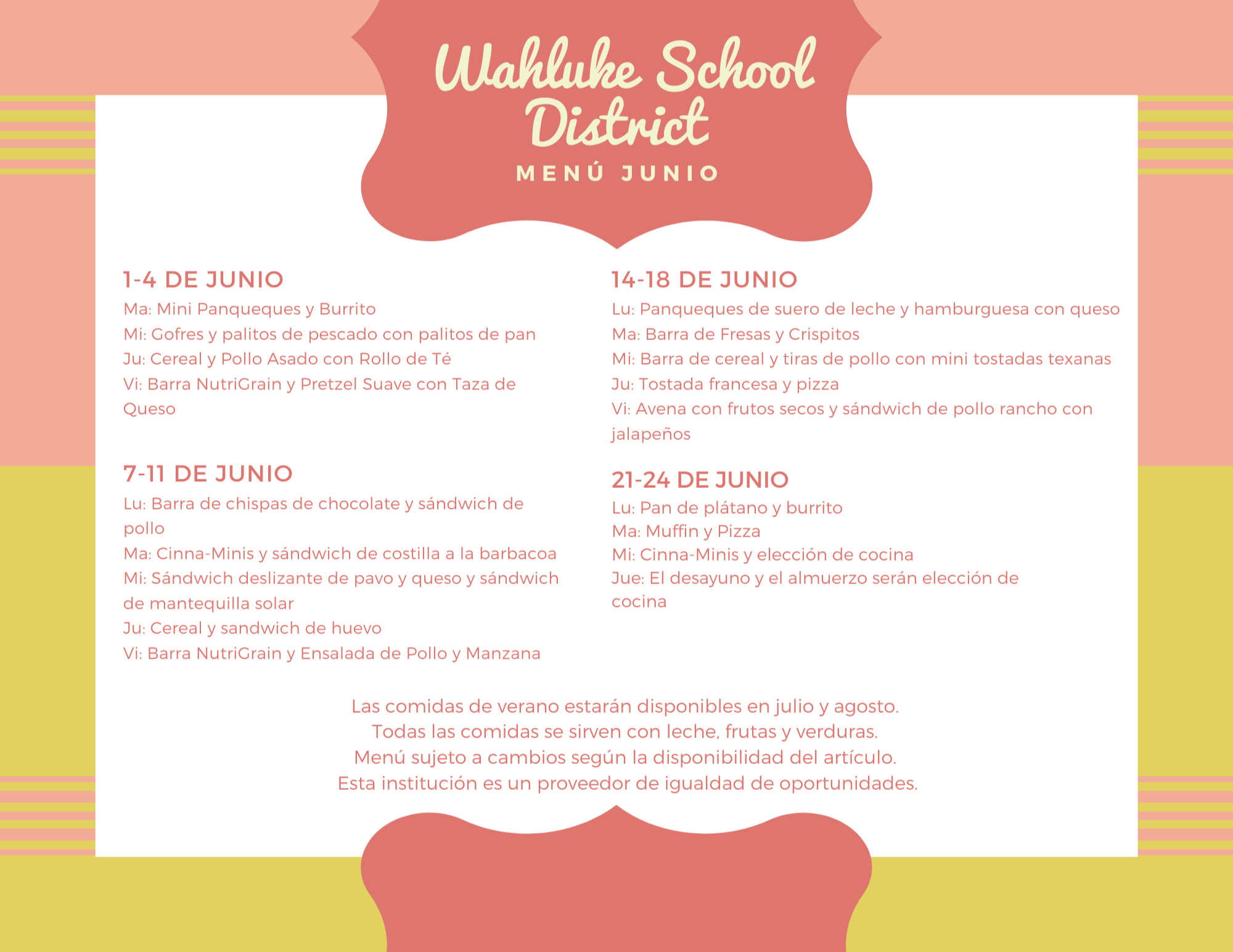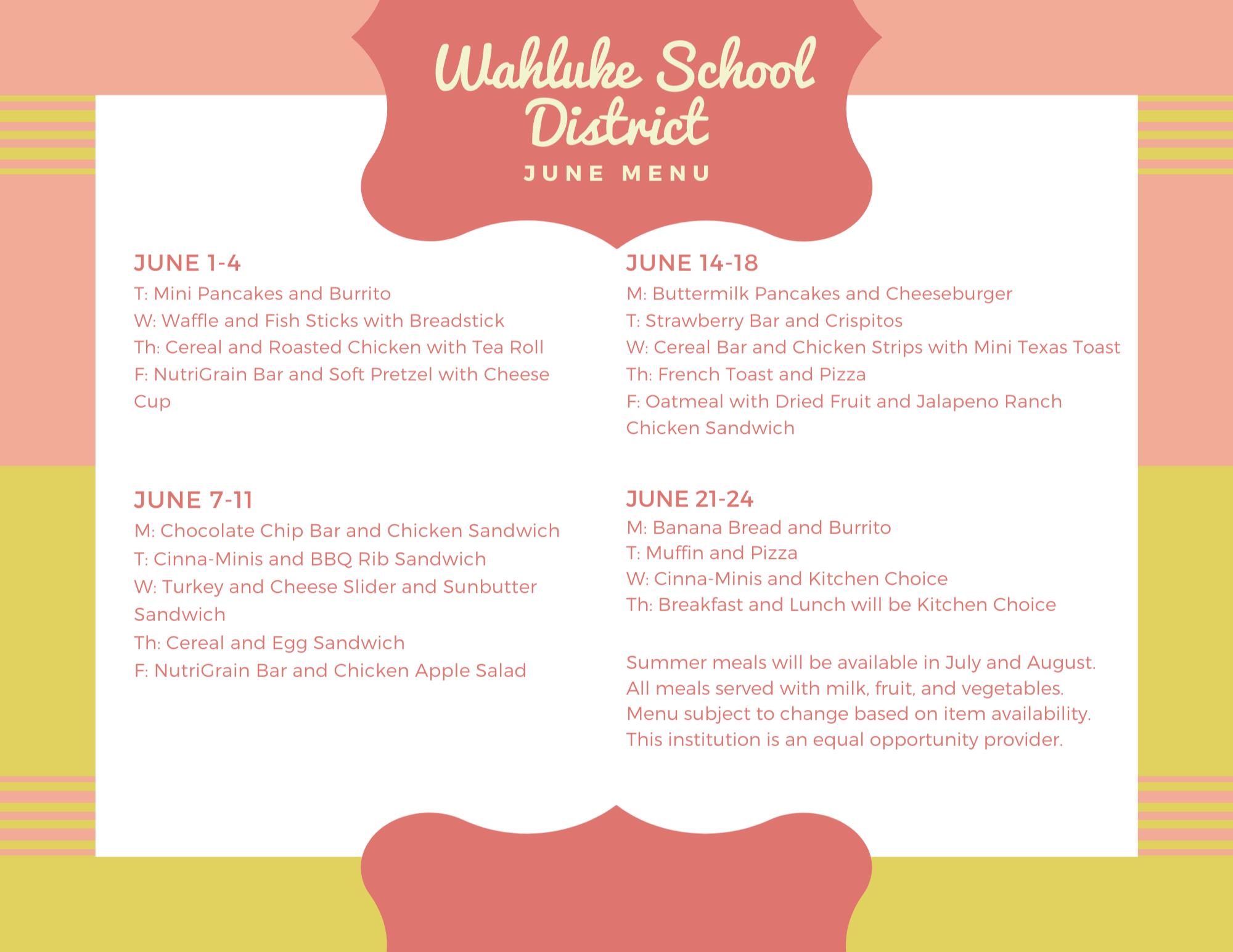 Free Meals for Children 0-21
Comidas Gratis para Todos los Niños
Meals are available for ALL children from infants to age 18 (age 21 if disabled).

Meal packs will include five days of meals.

Children do not need to be enrolled in the Wahluke School District.

Parents, caretakers, and guardians may pick up meals for children.

No student ID cards or numbers are required.

If you need special dietary accommodations, please contact our WSD Child Nutrition Director Jennie by email.
Las comidas están disponibles para TODOS los niños, desde bebés hasta los 18 años (21 años si están discapacitados).

Los paquetes de comidas incluirán cinco días de comidas..

Los niños no necesitan estar inscritos en el Distrito Escolar de Wahluke.

Los padres, cuidadores y tutores pueden recoger las comidas para los niños.

No se requieren tarjetas de identificación o números de estudiante.

Si necesita adaptaciones dietéticas especiales, comuníquese con Jennie nuestra directora de nutrición infantil de WSD por correo electrónico.