REC Robotics League event at Morris Schott STEAM yesterday afternoon. 🤖🦾🟢 Evento de la REC Robotics League en Morris Schott STEAM ayer por la tarde.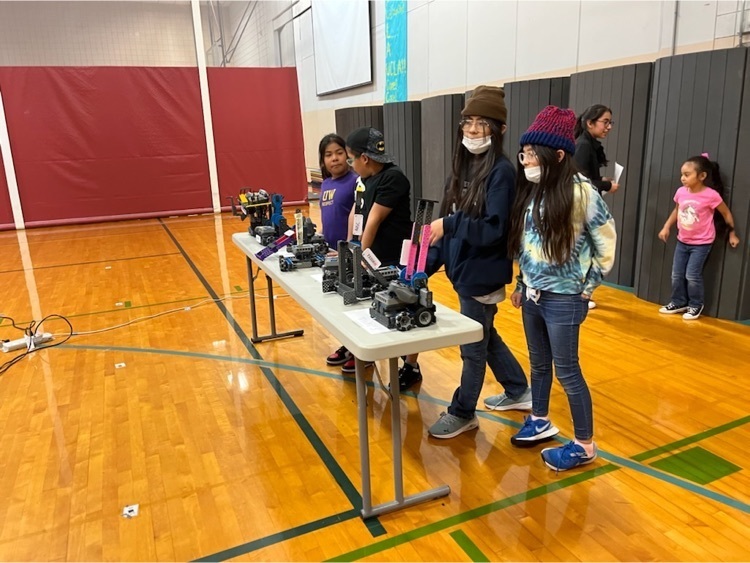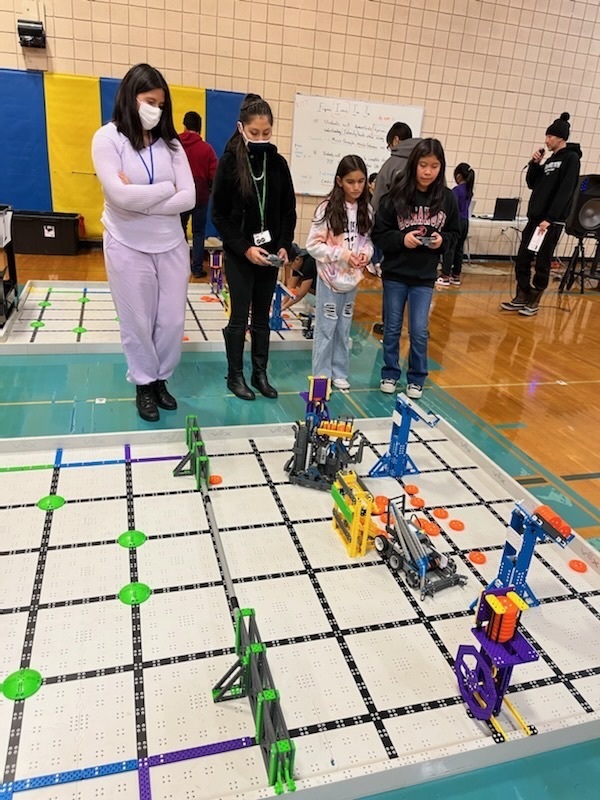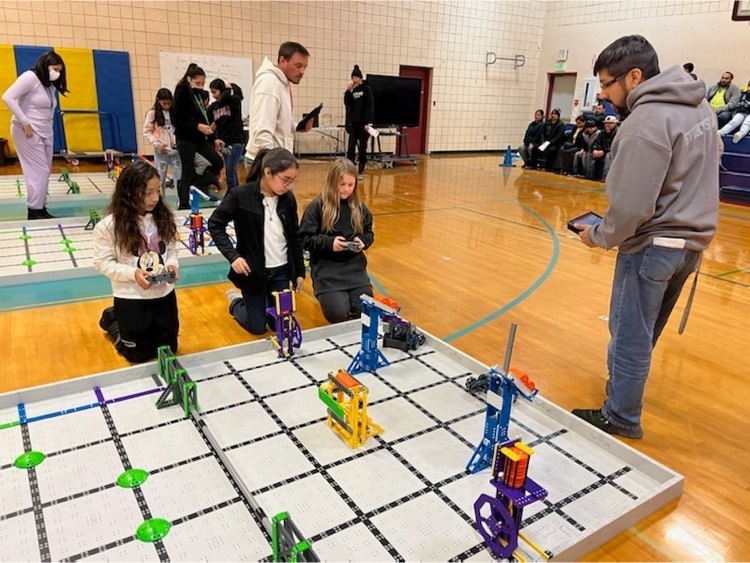 Todays (12/1/22) Soccer Intramural Session (for K-5th grade students) is Canceled. Today was the last day and it will not be made up. ⚽️⚽️⚽️ La sesión intramural de fútbol (Para estudiantes de K-5o grado) de hoy (12/1/22) se cancela. Hoy fue el último día y no se

Students will have a two-hour late start dude to road conditions for December 1st. Los estudiantes tendrán un comienzo trade de dos horas por las condiciones de la carretera para el 1 de diciembre. ❄️❄️❄️❄️❄️ Student schedules can be found below: K-5th Graders: 10:15 AM - 3:00 PM 6th - 12th Graders: 10:00 AM - 2:45 PM Buses will be available and will pick up students two hours than regular pick up time. If information changes we will notify as soon as possible. ❄️❄️❄️ Los horarios de los estudiantes se pueden encontrar a continuación: K-5o grado: 10:15 a. m. - 3:00 p. m. Alumnos de 6o - 12o grado: 10:00 a. m. - 2:45 p. m. Los autobuses estarán disponibles y recogerán a los estudiantes dos horas más que la hora habitual de recogida. Si la información cambia, se lo notificaremos lo antes posible.

School is cancelled today due to unsafe road conditions.

2 hour delay for Wahluke school district.

Reminder: Monday, November 28th will be a Late Start Day. We are excited to have our students back. _________ Recordatorio: el lunes 28 de noviembre será un día de inicio tarde. Estamos emocionados de tener a nuestros estudiantes de vuelta.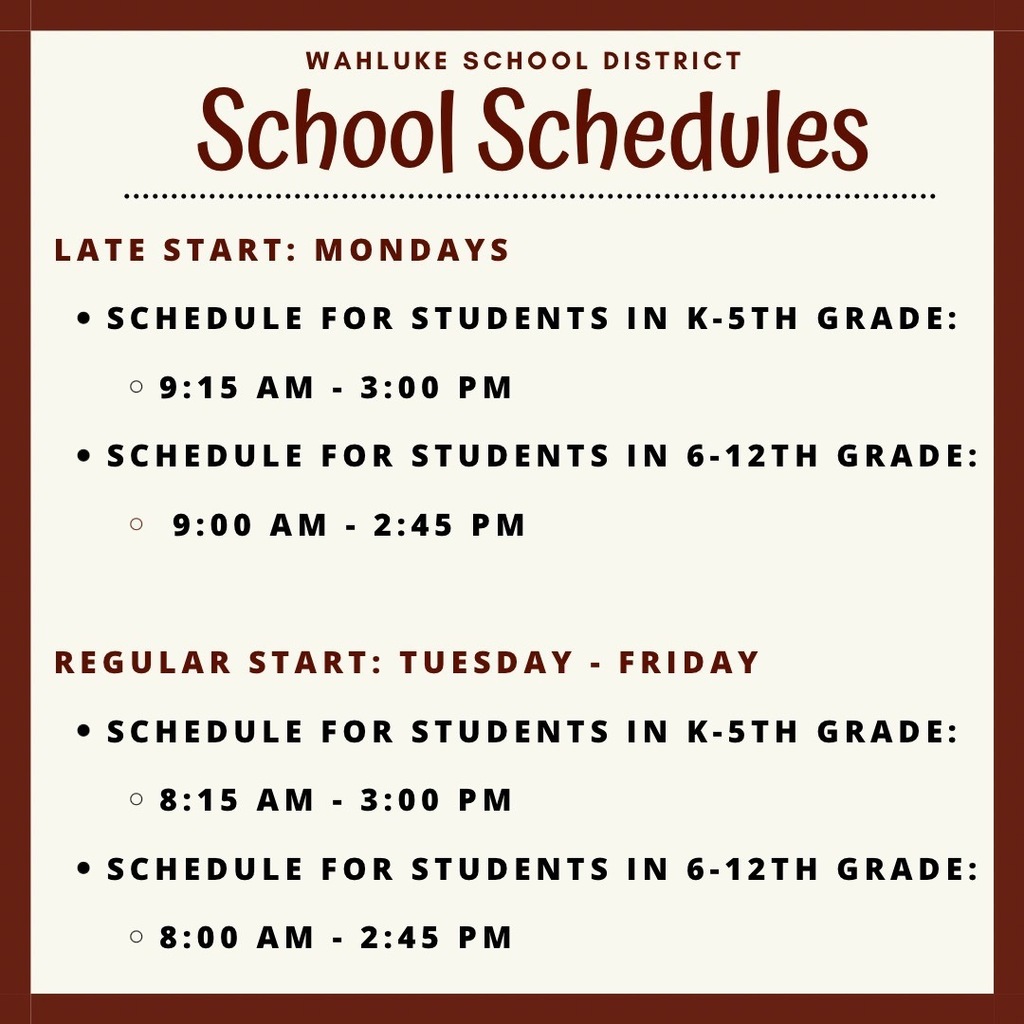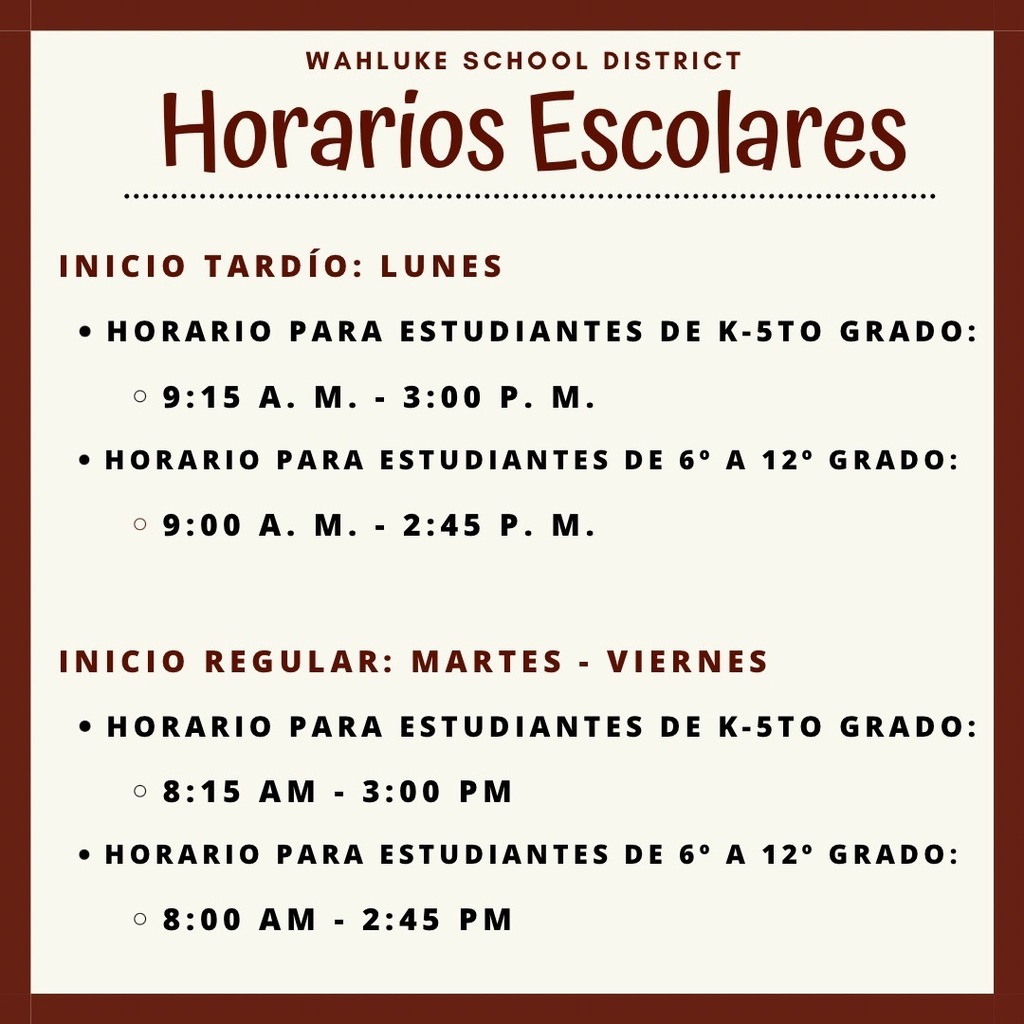 There is always something to be thankful for! WSD wishes you all a Happy Thanksgiving Day and Break. We hope you enjoy time with your family and loved ones and delicious food. We are thankful for our students, WSD staff, and families. We are grateful to be able to provide a safe space where our students can learn and grow to be empowered and inspired for all opportunities in life with equity, kindness, and belonging. 🦃🍁💛🦃🍁🦃🍁💛 ¡Siempre hay algo por lo que estar agradecido! WSD les desea a todos un Feliz Día de Acción de Gracias y Descanso. Esperamos que disfrute del tiempo con su familia y seres queridos y de una deliciosa comida. Estamos agradecidos por nuestros estudiantes, el personal de WSD y las familias. Estamos agradecidos de poder brindar un espacio seguro donde nuestros estudiantes pueden aprender y crecer para estar empoderados e inspirados para todas las oportunidades en la vida con equidad, amabilidad y pertenencia.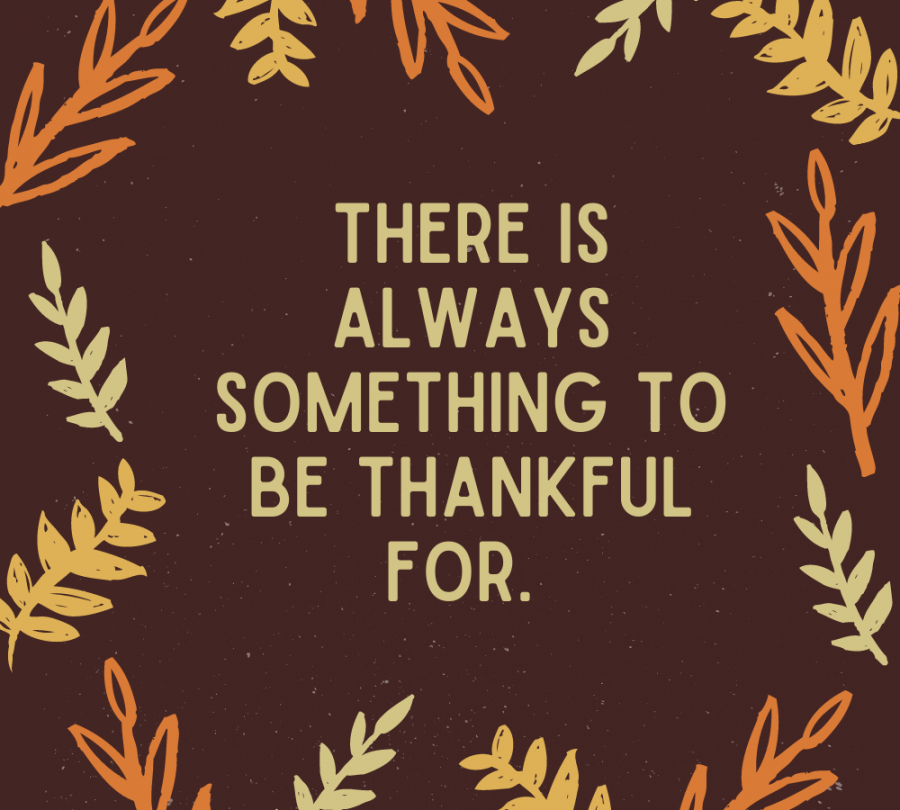 With icy roads in Mattawa & surrounding areas, temperatures not warming till after 8am + Early Release, WSD will be canceling school tomorrow - November 23, 2022 . Enjoy the early Thanksgiving Break. 🙏🦃🏈❤️ __________ Con carreteras heladas en Mattawa y las áreas circundantes, las temperaturas no suben hasta después de las 8 a.m. + salida temprana, WSD cancelará la escuela mañana, 23 de noviembre de 2022. Disfrute de las vacaciones de Acción de Gracias. 🙏🦃🏈❤️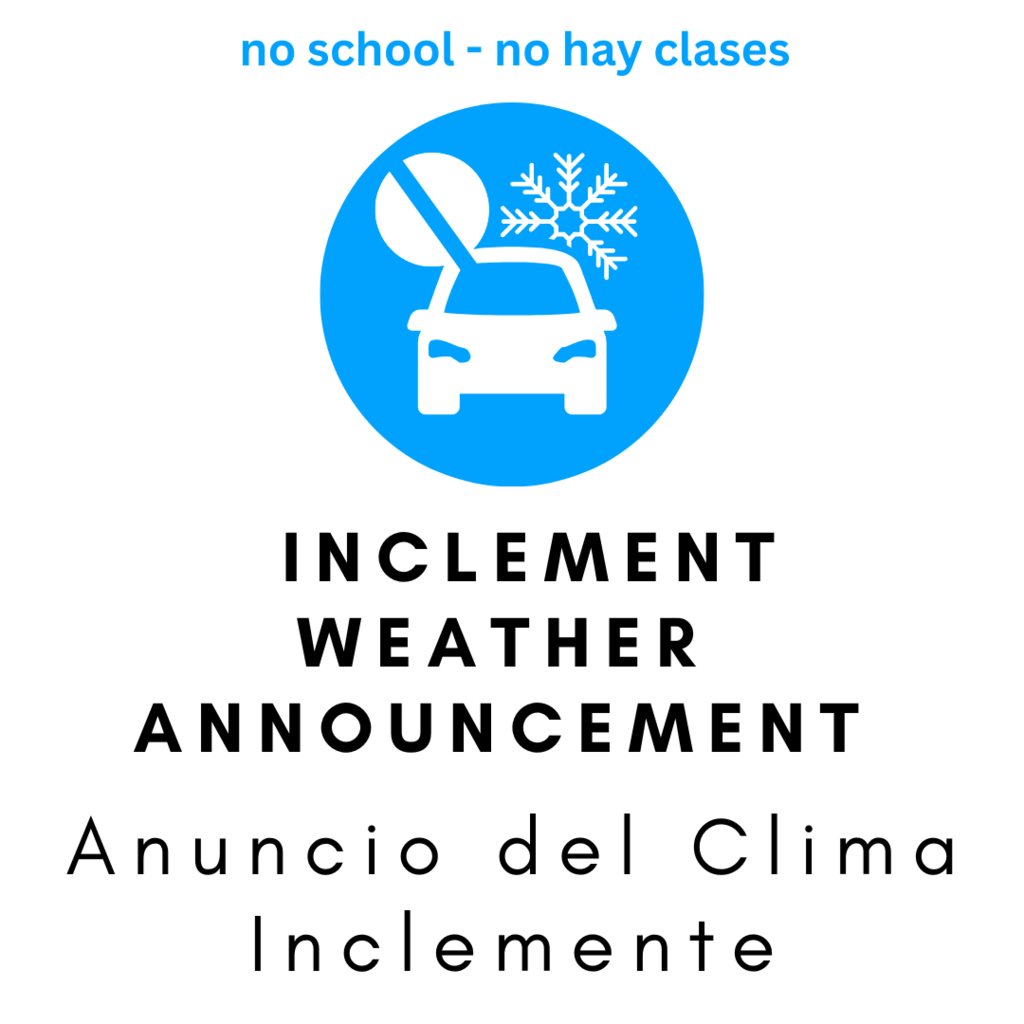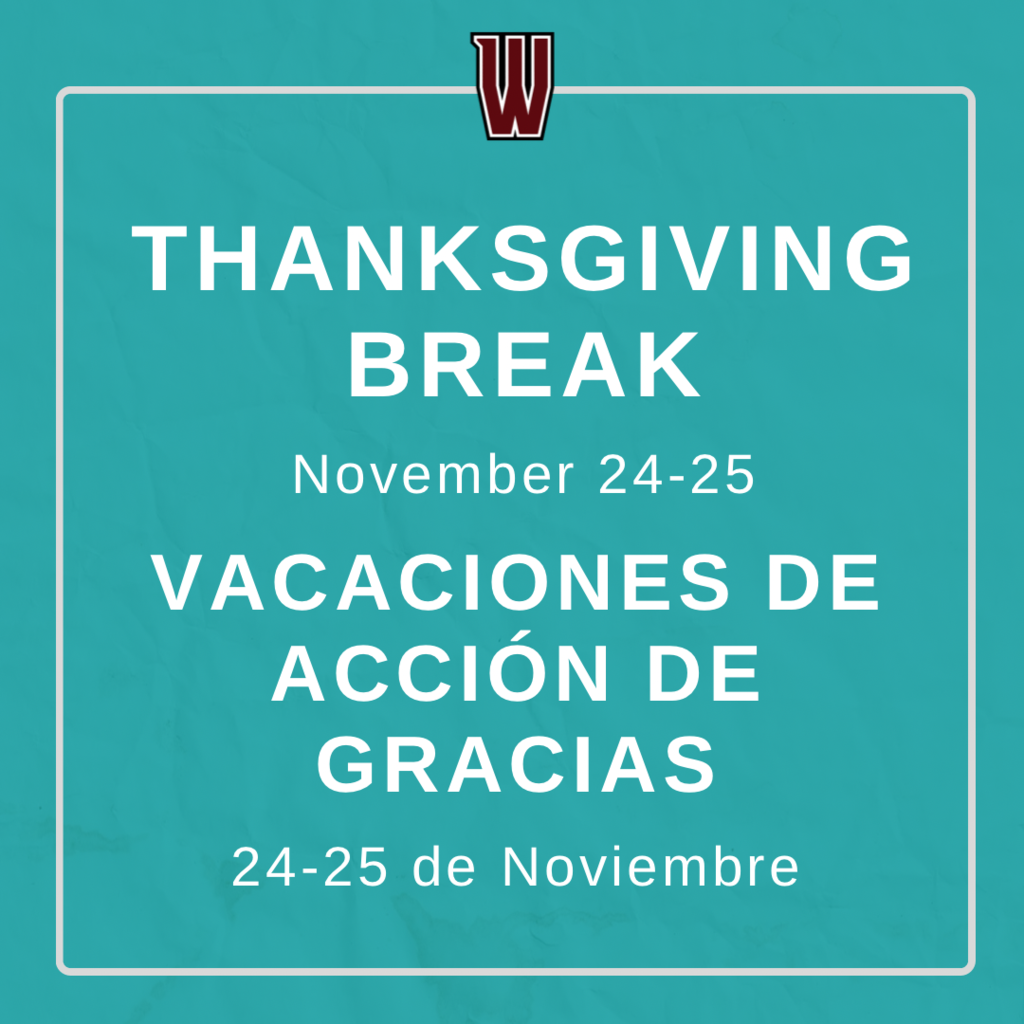 After-school Intramurals for participating Kinder - 6th grade students are canceled today (11/22/22) due to freezing rain. Regular sports practice will continue. Please contact your school if you have any questions. ------------ Los intramuros después de la escuela para los estudiantes participantes de Kinder - 6to grado se cancelan hoy (22/11/22) debido a la lluvia helada. Se continuará con la práctica deportiva regular. Comuníquese con su escuela si tiene alguna pregunta.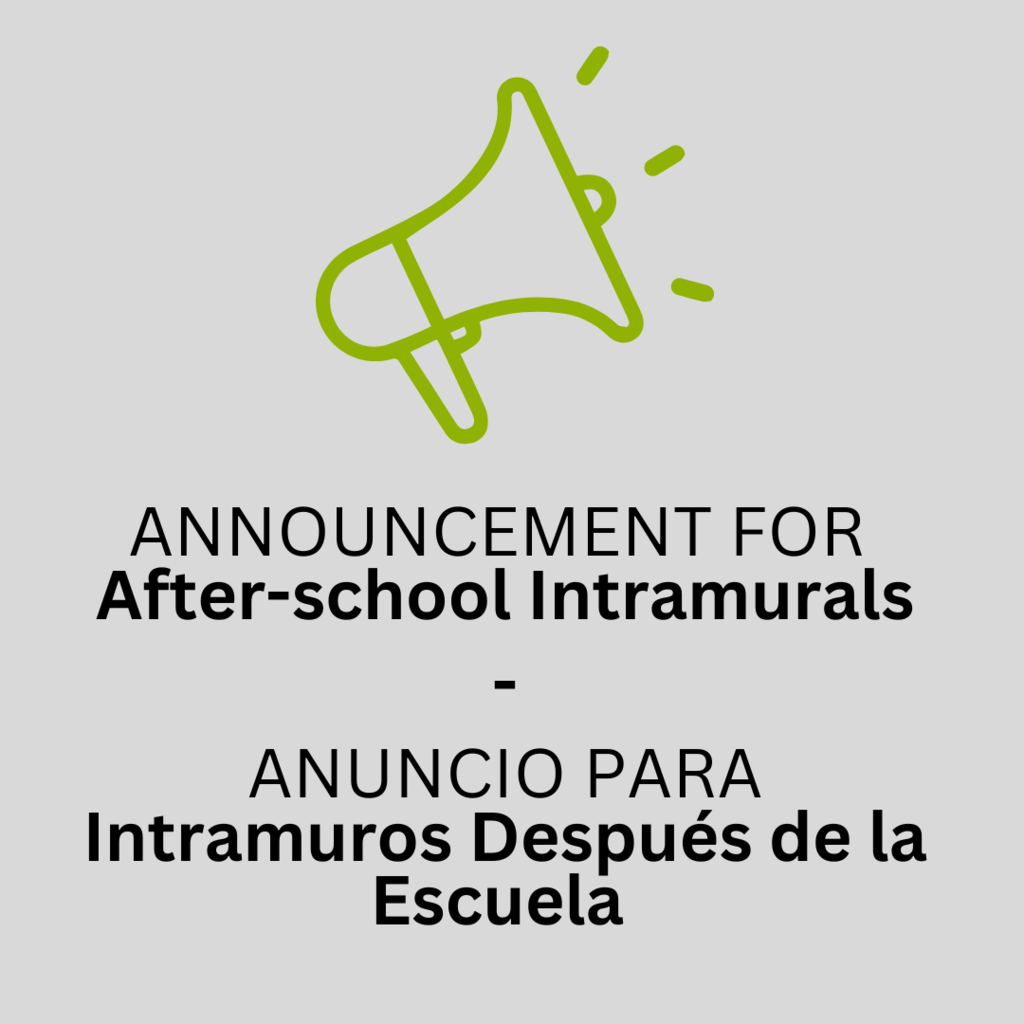 From providing mental health services to serving as constant advocates for students, families, and the school community, we thank school psychologists for their dedicated work to ensure that all students can thrive & shine ✨ On November 2022 #SchoolPsychWeek theme, "Together We Shine," reminds us that the light of hope resides within all of us and shines brightest when we collaboratively work towards a shared goal. A special thanks to our WSD psychologists Kaitlyn Sprecher-Campbell, Pat Byrne, and Dr. Rick Cole. ___________ Desde brindar servicios de salud mental hasta servir como defensores constantes de los estudiantes, las familias y la comunidad escolar, agradecemos a los psicólogos escolares por su trabajo dedicado para garantizar que todos los estudiantes puedan prosperar y brillar ✨ El tema de noviembre de 2022 para la semana de psicólogos escolares es, "Juntos brillamos, " nos recuerda que la luz de la esperanza reside dentro de todos nosotros y brilla más cuando trabajamos en colaboración hacia una meta compartida. Un agradecimiento especial a nuestros psicólogos de WSD Kaitlyn Sprecher-Campbell, Pat Byrne y el Dr. Rick Cole.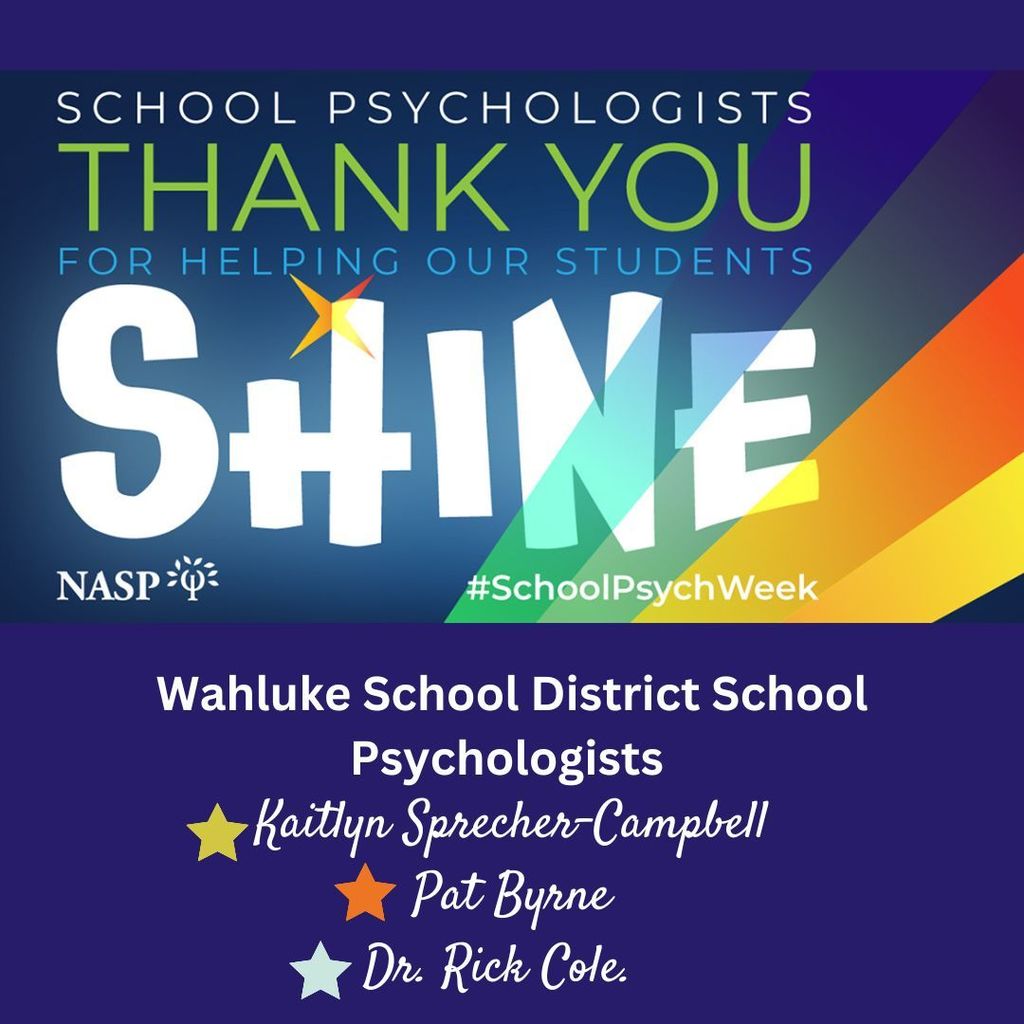 Bus Route 2 will not be available this afternoon for November 17th. You can find the map and roads affected on our parent communication platform ParentSquare. __________ La ruta de autobús 2 no estará disponible esta tarde para el 17 de noviembre. Puede encontrar el mapa y las carreteras afectadas en nuestra plataforma de comunicación para padres ParentSquare.
https://www.parentsquare.com/feeds/16281901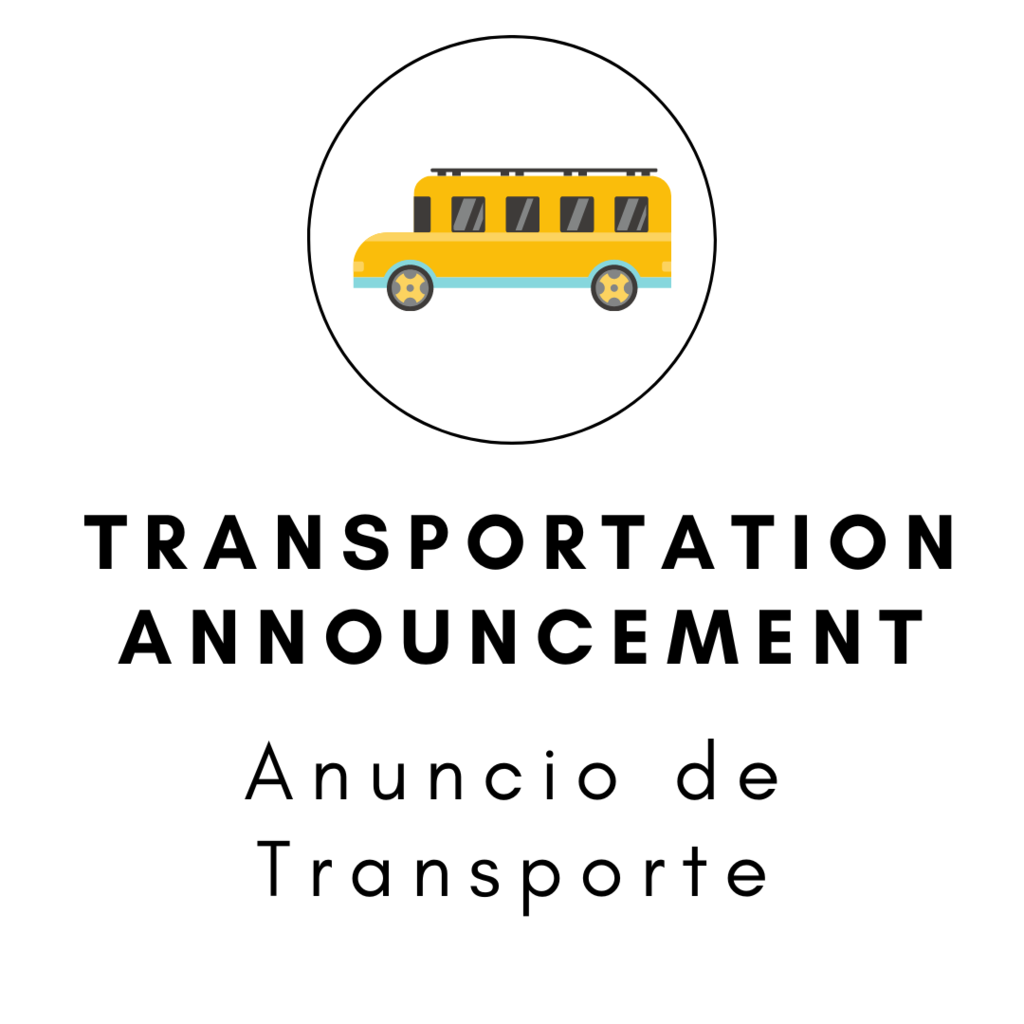 Yesterday was National Education Support Professional Day! and we would like to give a special shoutout and thank all our staff that play an important role in our school buildings and district. A special thank you to all of our secretaries, classroom aides, cafeteria workers, maintenance workers, bus drivers, and all other staff who support educators, school leadership, and students. WSD couldn't be what it is without your contribution and commitment. ____________ ¡Ayer fue el Día Nacional del Profesional de Apoyo a la Educación! y nos gustaría dar un saludo especial y agradecer a todo nuestro personal que juega un papel importante en nuestros edificios escolares y distrito. Un agradecimiento especial a todas nuestras secretarias, ayudantes de aula, trabajadores de la cafetería, trabajadores de mantenimiento, conductores de autobuses y todo el resto del personal que apoya a los educadores, el liderazgo escolar y los estudiantes. WSD no podría ser lo que es sin su contribución y compromiso.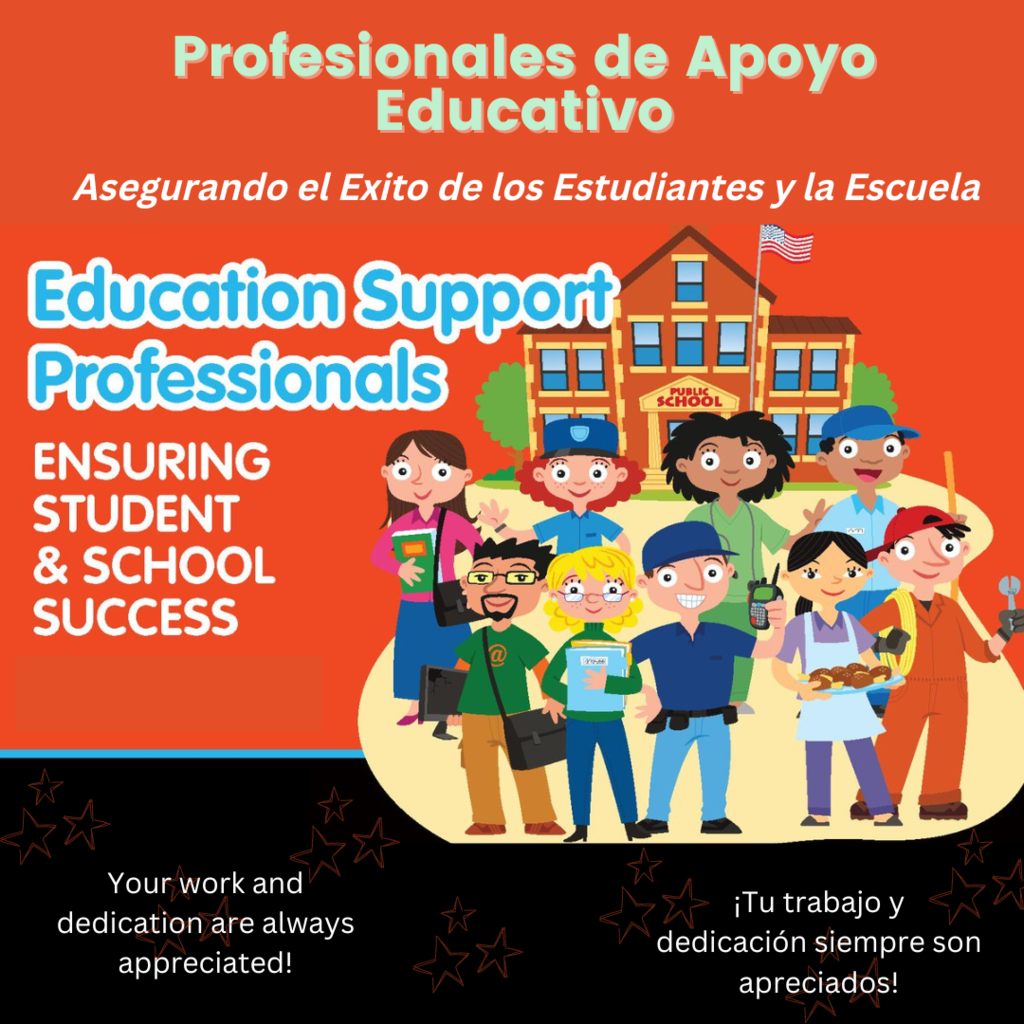 Exercise your right to vote! ¡Ejerza su derecho al voto!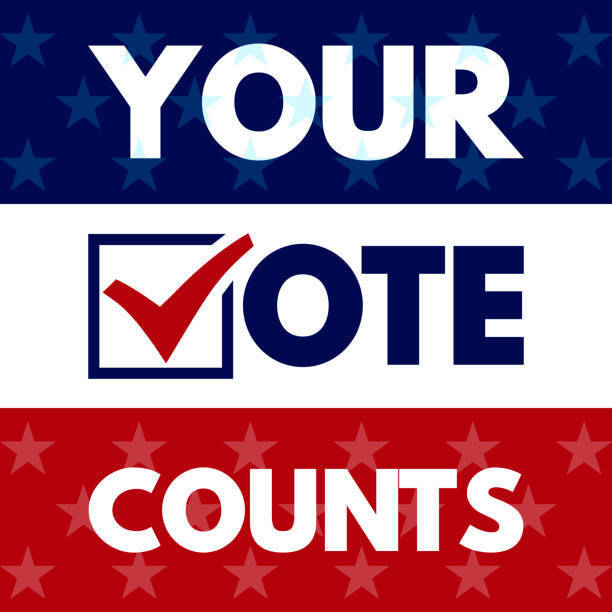 TRANSPORTATION ANNOUNCEMENT: Bus Route 12 will not be available today (11/8) in the afternoon and tomorrow (11/9) all day. We apologize for the inconvenience. Bus Route 12 map is available on ParentSquare. ______ ANUNCIO DE TRANSPORTE: La ruta de autobús 12 no estará disponible hoy (8/11) en la tarde y mañana (9/11) todo el día. Pedimos disculpas por las molestias. El mapa de la ruta de autobús 12 está disponible en ParentSquare.
https://www.parentsquare.com/feeds/16028185

Reminder: No School 10/31/22 ✅ No school on Monday, October 31st, due to Teacher training day. Tuesday, November 1st, will be a regular start day. ___________ Recordatorio: No hay clases 31/10/22 ✅ No hay clases el lunes 31 de octubre debido al día de capacitación de maestros. El martes 1 de noviembre será un día de inicio regular.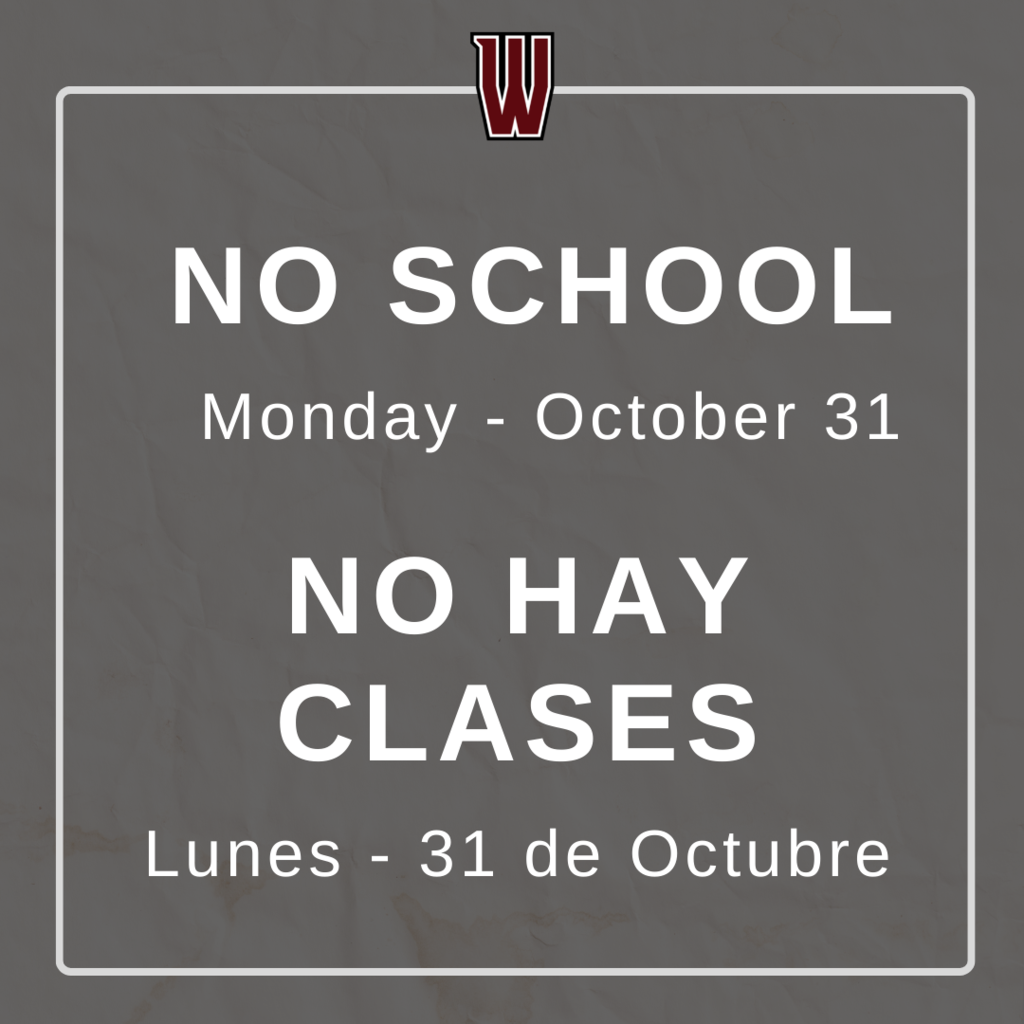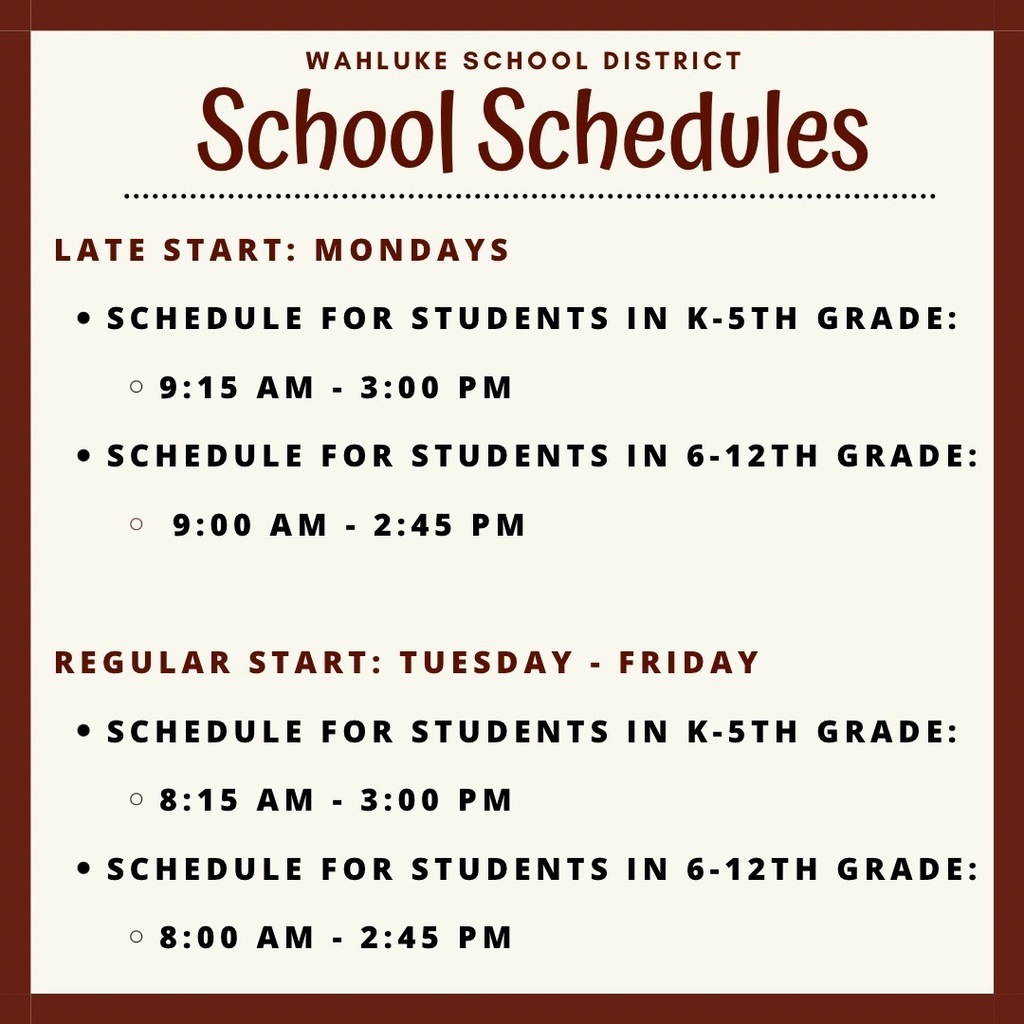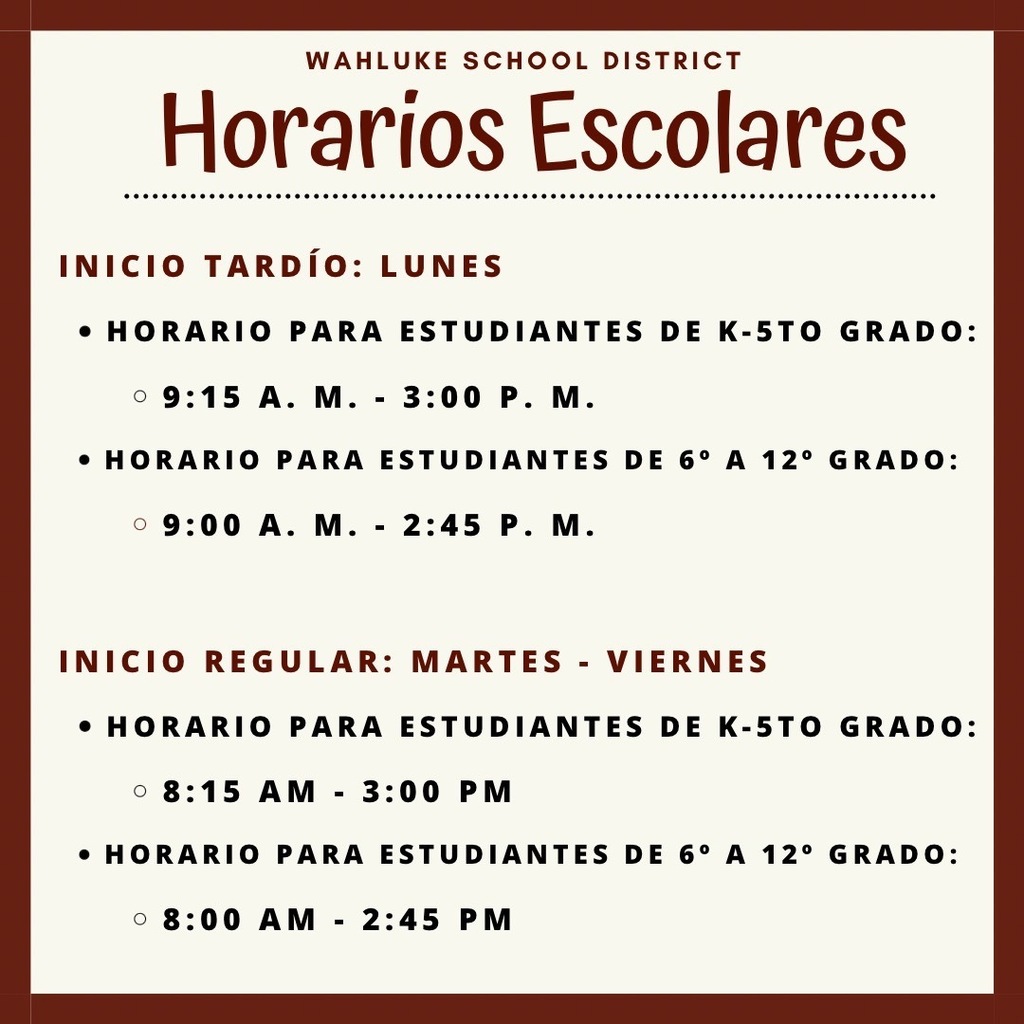 Hey WARRIOR SENIORS and Families of the class of 2023!!! Don't forget today from 2-4 is our IN PERSON JOSTENS ordering event in the commons!!! Come get your #SENIORSWAG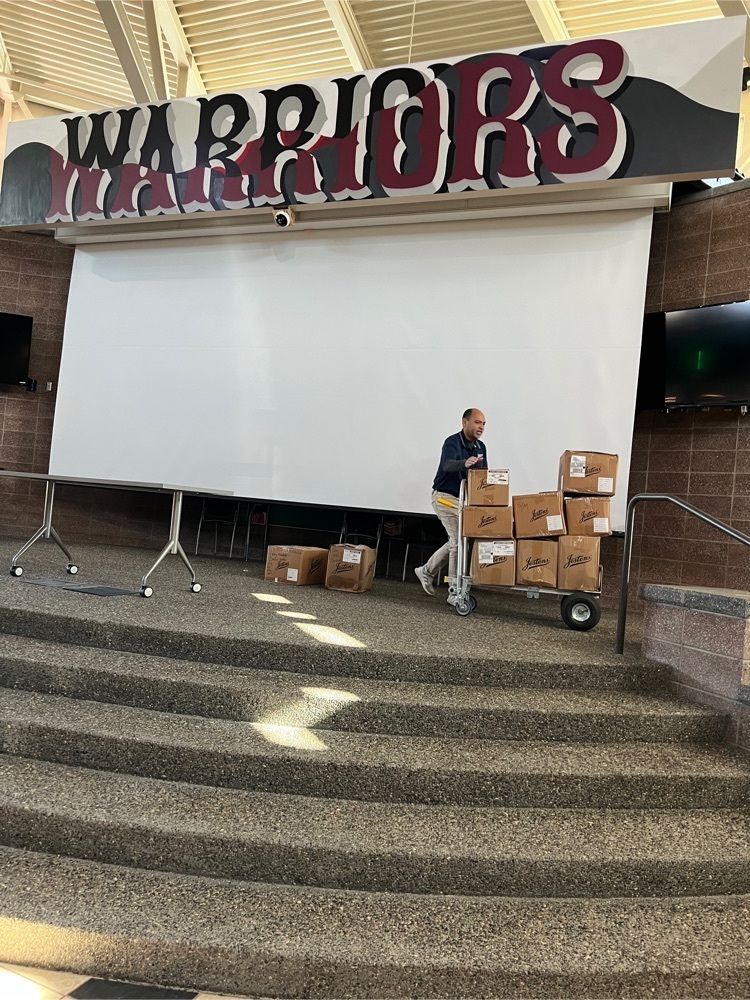 October is full of celebrations, and we would like to thank and spotlight our school principals this week! October is National Principal Month, an opportunity to celebrate and honor our incredible school principals for their leadership and tireless pursuit of success for each student. As well as their dedication and time to creating a positive school culture for students, parents, and educators! Please join us in thanking our school leaders for providing high-quality learning opportunities to all students and their outstanding contributions to the profession. We appreciate you! ___________________________________________ ¡Octubre está lleno de celebraciones y nos gustaría agradecer y destacar a los directores de nuestras escuelas esta semana! Octubre es el Mes Nacional del Director, una oportunidad para celebrar y honrar a nuestros increíbles directores escolares por su liderazgo y búsqueda incansable del éxito de cada estudiante. ¡Además de su dedicación y tiempo para crear una cultura escolar positiva para estudiantes, padres y educadores! Únase a nosotros para agradecer a nuestros líderes escolares por brindar oportunidades de aprendizaje de alta calidad a todos los estudiantes y sus destacadas contribuciones a la profesión. ¡Te apreciamos!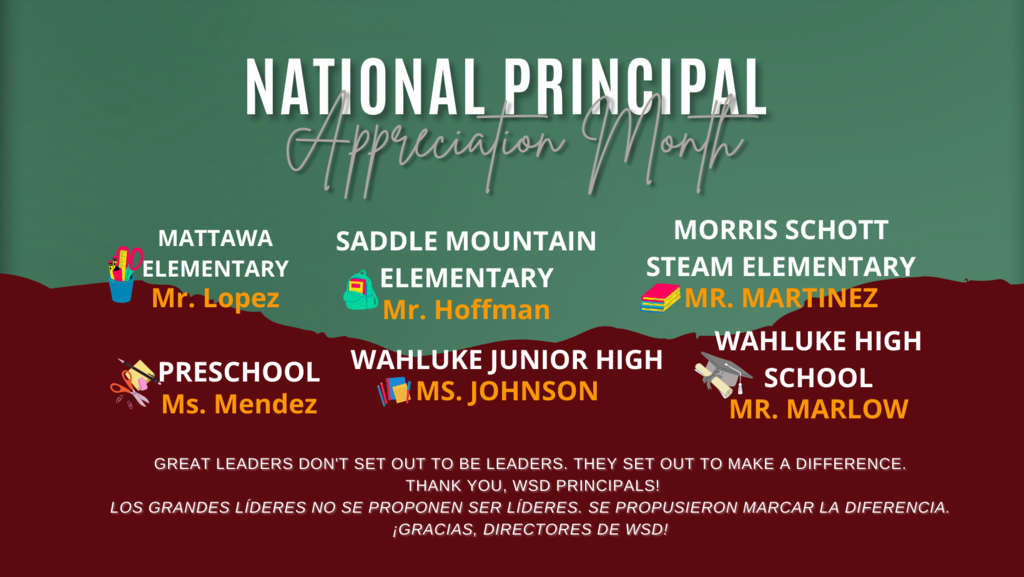 We are midway through Homecoming! Yesterday was Twin Day, the Junior class assembly and the Tie dye event hosted by the Science department!! Today is class color day, the Sophomore assembly and #MACHOVOLLEYBALL @6pm! Come one, COME ALL and watch the staff play the students.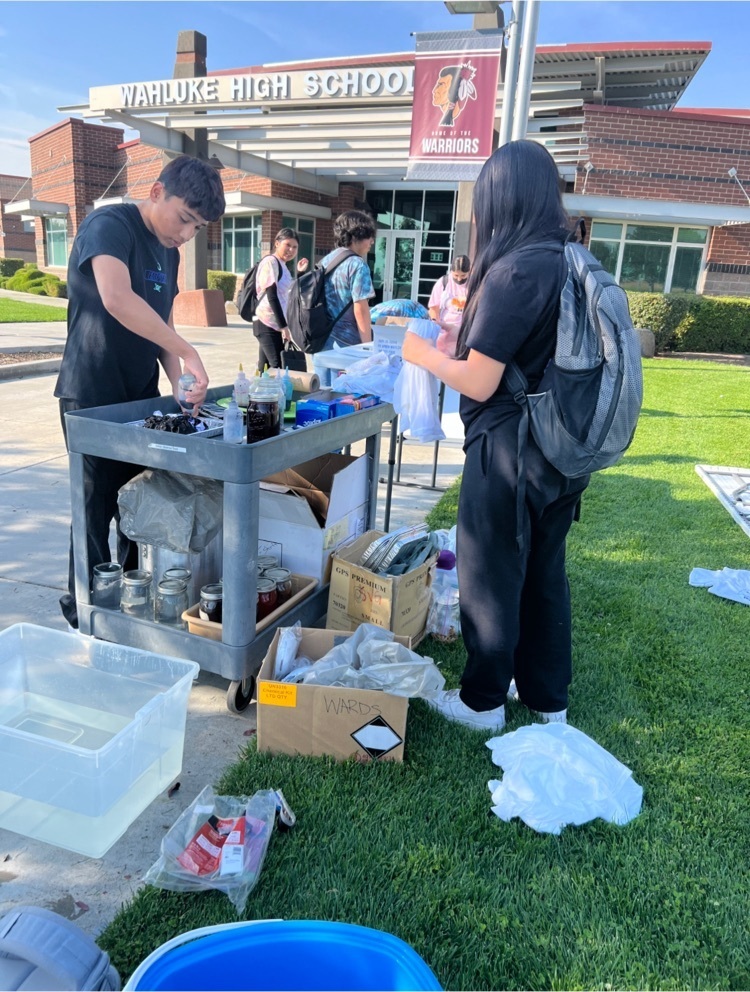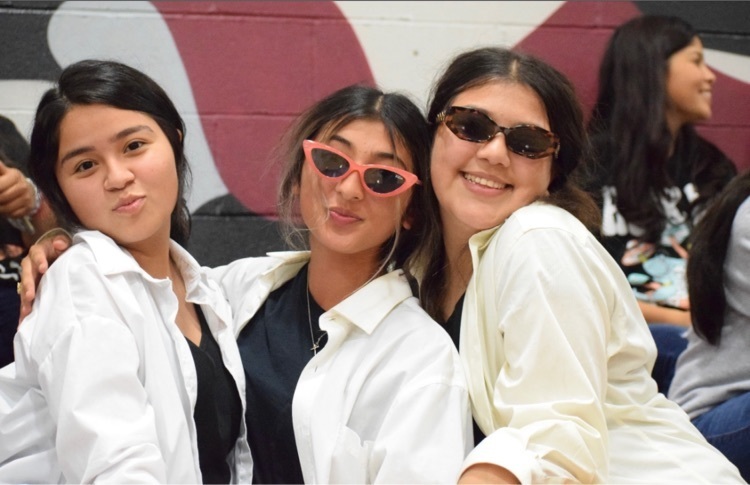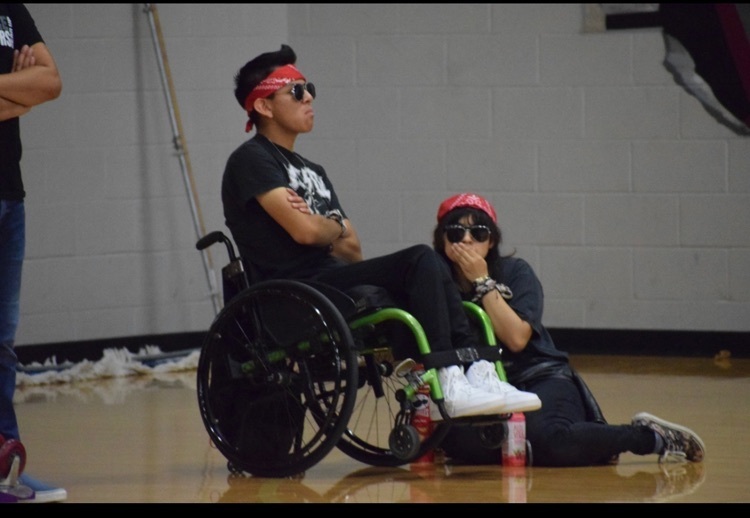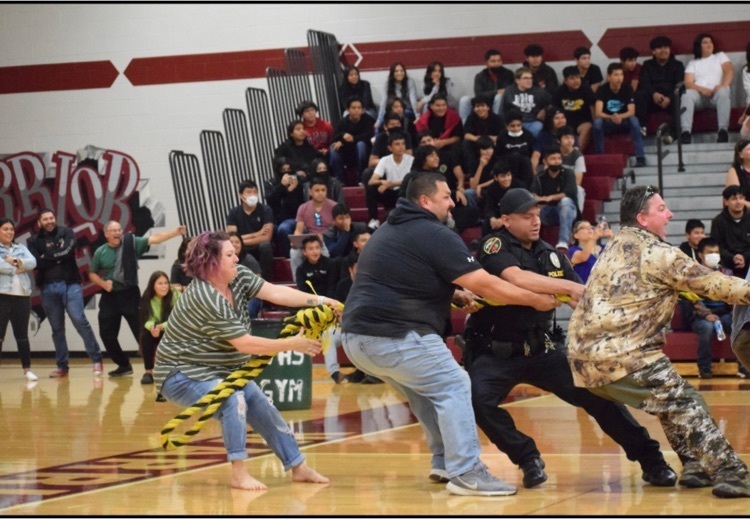 Manga Maniacs is happening at the C3 Maker Space (WHS Library) This Friday. Thanks to Tiffany from Mattawa Public Library and Angelica Spreen for making this event possible!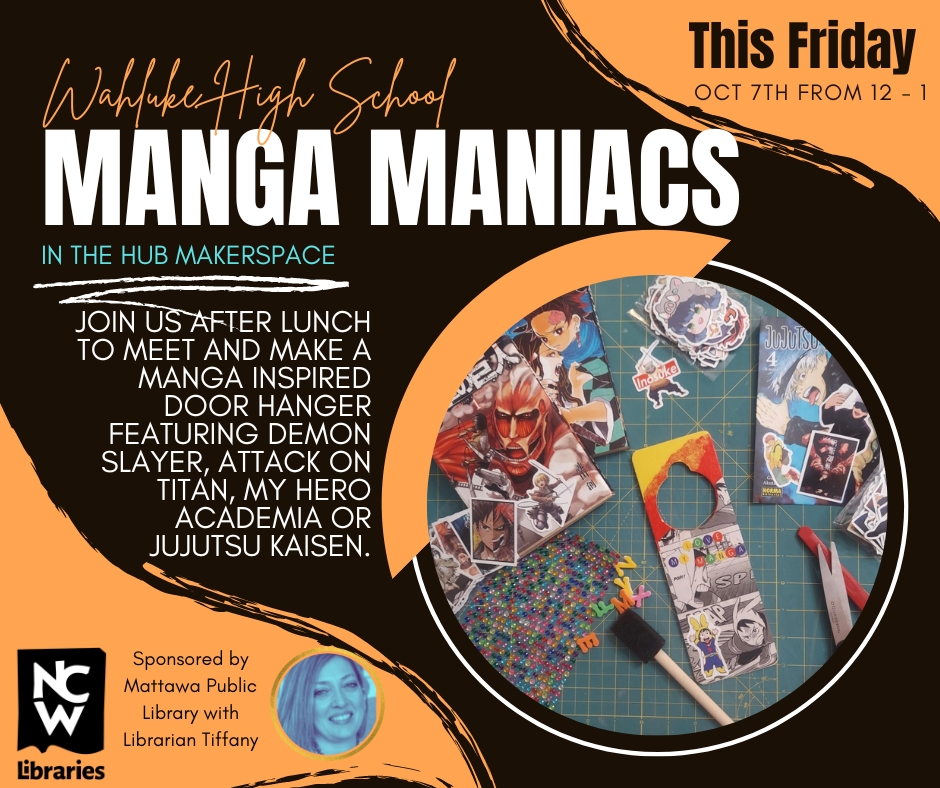 Archaeology Days is back! Oct. 25-26 at the Wanapum Heritage Center Archaeology Days is back to mix learning with fun at the Wanapum Heritage Center after a two-year hiatus during the COVID pandemic. Kids have their own day, Oct. 25, for some hands-on, kid-friendly learning about the customs and crafts of native, Columbia Plateau people, as well as area geology, river ecosystems, flora, fauna, hydropower and more. Kids should bring their own lunches and gather 'round the exhibits from 9:30 a.m. to 2:30 p.m. Adults have a day of their own, Oct. 26, which include a salmon lunch prepared and served by the Wanapum. The roster of speakers is currently being compiled and will be available at the event. Topics will include Native American rights, the cultural heritage of the Columbia Basin and area geology carved by the Ice Age floods. Come for the full day — 9 a.m. to 4:30 p.m. — and enjoy hours fascinating discussion, crafts demonstrations and more. Archaeology Days is co-hosted by Grant PUD and the Wanapum Heritage Center. The event coincides with Washington State Archaeology Month.